Welcome to my Blog! Hope you all are having a great Thursday! The Holidays are getting close and I am thinking of all those preparing Thanksgiving meals. This year Hubby and I have decided to stay home and enjoy his 4 day weekend. Hopefully the rain will pass quickly and we can get in the yard some. 🙂 What are you doing for Thanksgiving? Are you cooking? Staying Home or traveling?
For this Months Challenge over at Gina K. Design, the Challenge is to make a project with Snow or Snowmen on it. So I made a card to play along. I can't get enough of the Folk Art Snowflakes that came in the Recent Card Kit – Warm Winter Wishes. Here is the card I made. CAS. I love the Tranquil Teal accents and the softness of the Ocean Mist.
These are the product I used. I didn't list the Card Kit as it is sold out. The set will be available before long. The embossing folder isn't listed below as Gina don't carrie it and not sure where to find it.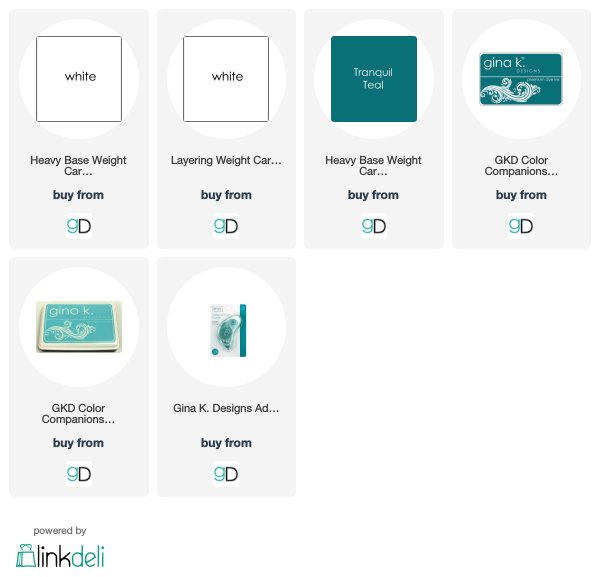 Thank you for stopping by and spending a few minutes with me! I hope you will comment on what you are doing for Thanksgiving! 🙂 Have a wonderful day and a Happy Thanksgiving! ❤ To Check out the details of the Challenge you can click > Monthly Mix Challenge