Hi Friends! Welcome to Day 1 of our Blog Hop!
I hope everyone is getting some inspiration to go get your fingers a little inky! ❤
Today we are featuring two New Stamp Sets. Macramade with Love by: Melanie Muenchinger and Let's Celebrate by: Beth Silaika.
Two fun sets to create with and they pair wonderfully with other sets as well! ❤
Here are the cards I made with these sets for the release last week.
How would you like a chance to win a $50.00 Gift Card from Gina K. Designs?
All you have to do is leave a little love on the blogs and a winner will be announced on Gina K. Designs blog.
You never know, it could be you! ❤
I hope you have just as much fun playing with these sets as I have! This first card features the Macromade With Love stamp set by: Melanie Muenchinger. So many techniques can be used with this set. Melanie has shared some really cool ones. I decided to use the heart knot as a background patterned paper out of along with making it the focal image.
Here are the items I used for making this card!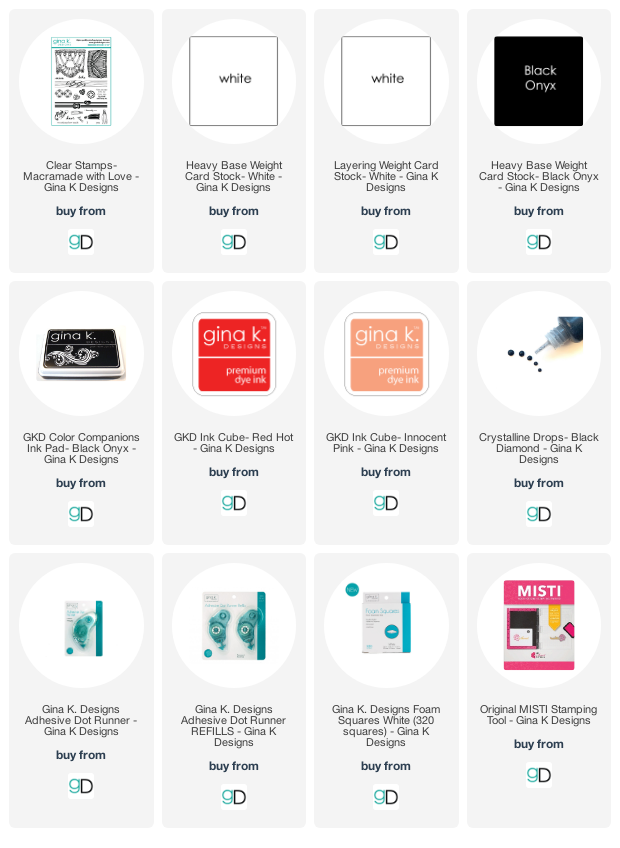 https://linkdeli.com/widget.js?id=f5e8378456858c916708
My second card features the Let's Celebrate by: Beth Silaika.
Who don't like to sprinkle love and kindness everywhere …
this set can be used for lots of Celebrations! ❤
On this card I had to add lots of sparkle, and what better way than to use some Glitz Glitter Gel with the Ornamental Fans stencil that comes in the New Nature's Touch Card Kit. It pairs Perfect with this Let's Celebrate stamp set too! ❤
Here is a full list of the products I used to create this sparkly card! ❤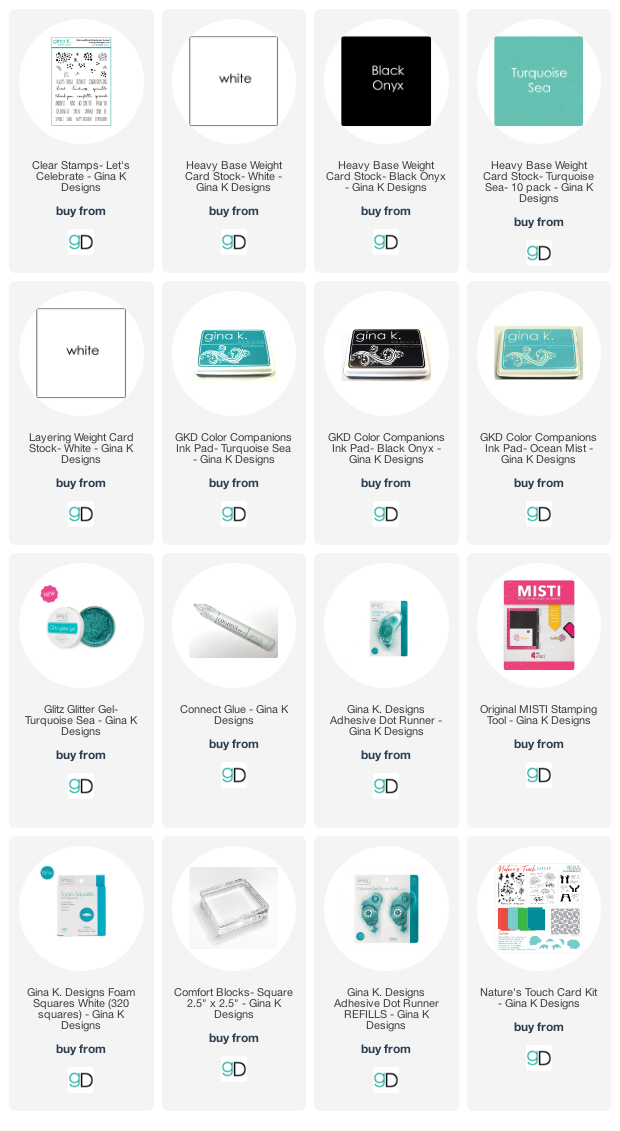 https://linkdeli.com/widget.js?id=f5e8378456858c916708
I hope you have been inspired and are ready for more fabulous creations from the team. Next up is the the very creative Mindy Eggen! ❤ Enjoy your hop and have a wonderful day! If you need to see the full hop list click > Gina K.
That is all from me today and I am already looking forward to tomorrows blog hop! ❤ Remember to take a little time to get inky!
Much Love,
Karen