Welcome Everyone!
We are so glad you are hopping along with us to Celebrate the
New and fun stamp sets from Gina K. Designs.
Today we are featuring the New stamp set Beautiful Bees by: Melanie Muenchinger.
Look at all those busy bees and those beautiful flowers!
There is coordinating dies for this set.
Also the New Beautiful Innocent Orchid by: Hannah Drapinski
Here are the cards from Last nights release party! There was so much inspiration in the Facebook Group last night. ( Gina K. Designs & Stamp Tv Friends Group ) Come join the group where we share friendship & the love of all things Gina K. Designs.
There is also $50.00 Gift Certificate to Gina K. Designs as a Prize. 😎🎉 To be entered for a chance to win all you have to do is leave a comment on the blogs. The more blogs you comment on the more chances you have to win. Gina will have the winners announced on her blog several days after the hop. I can't wait to share my cards with you all. The bees are Bee-utiful as is the Orchids.
I am going to start with the Beautiful Bees Stamp set by: Melanie Muenchinger. There are also coordinating dies for this set that is sold separately. I just love those bees they look like the ones in my garden that are enjoying the pollen from all the flowers.
Here are the items used on this card –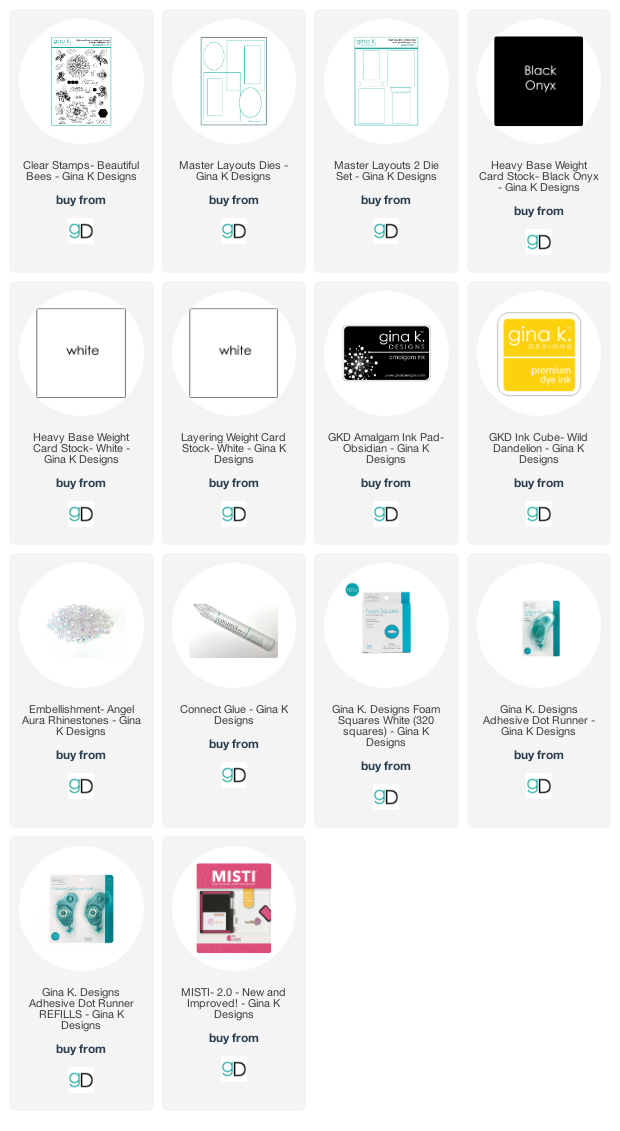 https://linkdeli.com/widget.js?id=f5e8378456858c916708
My Next card Features the New Innocent Orchid stamp set.
Here are the items used for this card!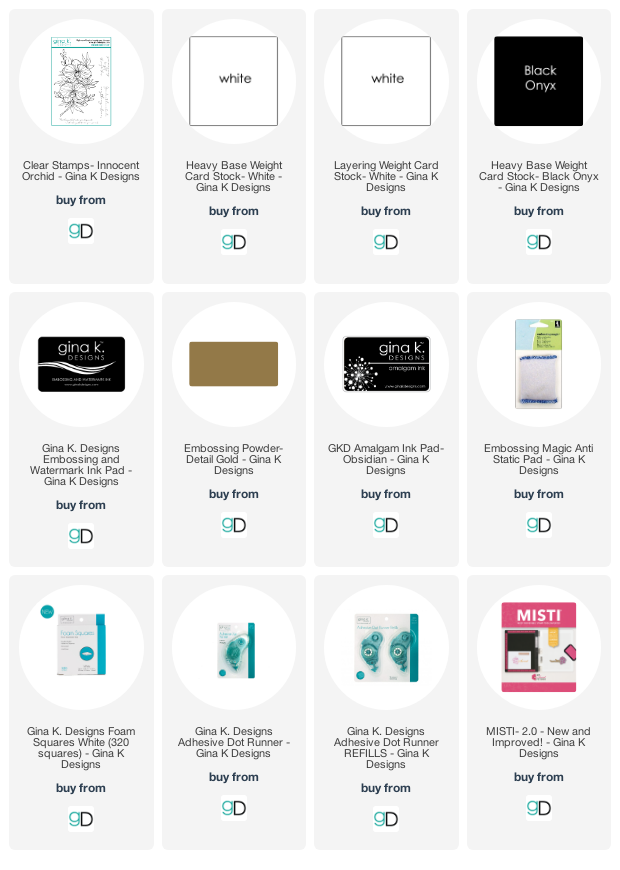 I sure hope you have enjoyed all the cards from todays hop!
Be sure to leave a little love behind to be entered for your chance to win that Gift Card from Gina K. Designs! ❤
For more inspiration on this sets Next up is the talented Ms. Lisa Hetrick
Enjoy all the Inspiration she and the rest of the team have waiting for you!
These items are available here> Gina K. Designs
Remember to take a little time to get inky! Much Love, Karen