Hi Everyone! I hope you all are enjoying the Season and good cheer!
This month I am hosting the Monthly Mix Challenge over at Gina K. Designs.
I couldn't decide what I wanted to do for your challenge then I remembered the Tic Tac Toe Challenge.
Some of you have done this type before but if you haven't here is how it works.
Just like in tic tac toe you want to have three in a row.
Horizontal, Vertical or Diagonal and then those will be the three elements you use for your card.
You can use ribbon or bling as they aren't in one of the rows.
Which row will you pick? Have fun and I cant wait to see what you chose to create.
Here is the chart:
For my first example I used the Diagonal (Emboss Resist – Square – Velum )
Stamped and Heat Embossed and Emboss Resist with the Red Velvet Ink, Die Cut into a Square, and Used Vellum for my greeting.
Items used are listed near the bottom.
My second sample I used the ( Circle – Square – Tag ) Diagonal
I used the Mini Wreath Builder and made a wreath for my circle, Cut in a square and layered with a square foiled background. On Top of a Tag.
Here are the items used other than the Vellum, Twine, & The foil – Mate Greeting on the tag.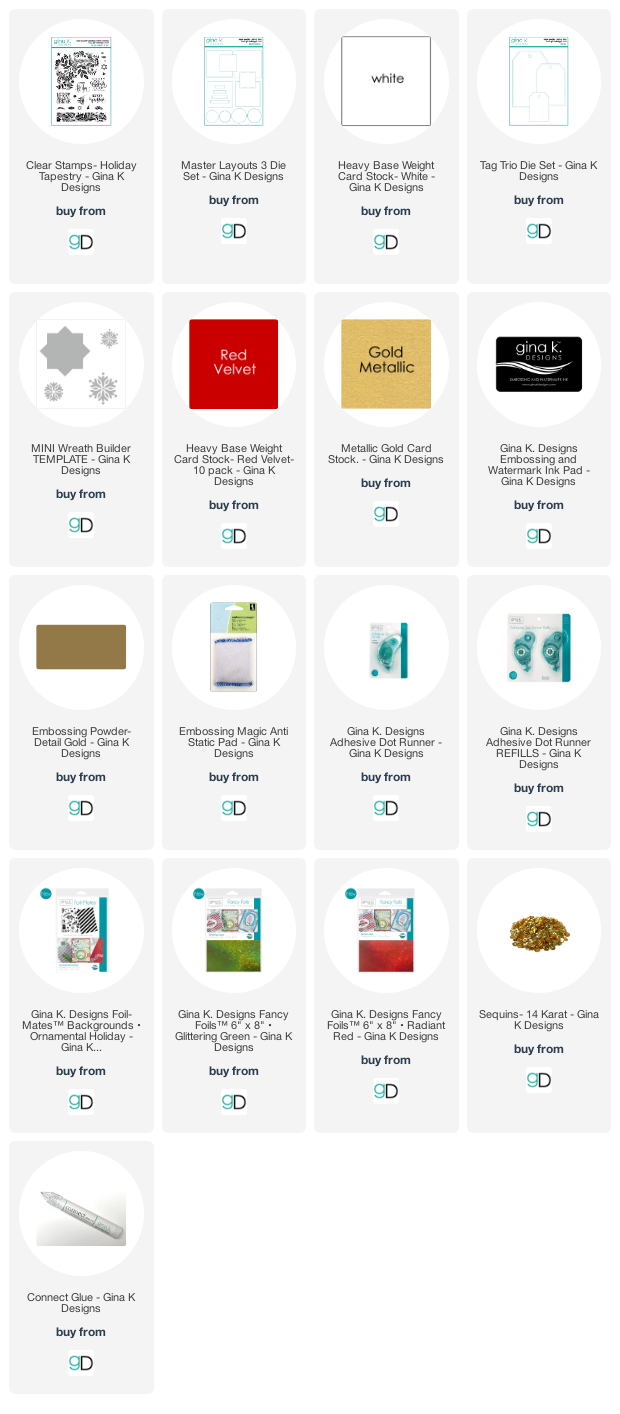 To play along you can click > Monthly Mix Challenge Have a great day and I hope you take a little time to get inky! ❤