Welcome!!! Welcome!!!! Day 3 of The New Release Hop. I'm so Happy you have joined us again today! ❤ Today we are featuring the New – "A Big Hello" Card Kit! This Kit is Full of Amazing Stamp Sets and Dies, with Card Stock to create lots of cards with!
Isn't that an Amazing Card Kit? Wow! Love it! ❤ For your chance to Win a $50.00 Gift Certificate From Gina K. Designs leave a comment on the blogs along your hop! Winner will be posted on Gina's Blog and in the News Letter. You can sign up over at Gina K. Designs. Create a account and you will receive a new letter so you don't miss any new or sales! Click the lock and create your account! ❤
Here are my cards Featuring this Months Card Kit – A Big Hello! ❤ I Love this set and look forward to making a lot of card with it!
For this card I used one of the flowers and embossing ink to stamp and get the tone on tone color for my patterned paper! Here are all the supplies used for this card! ❤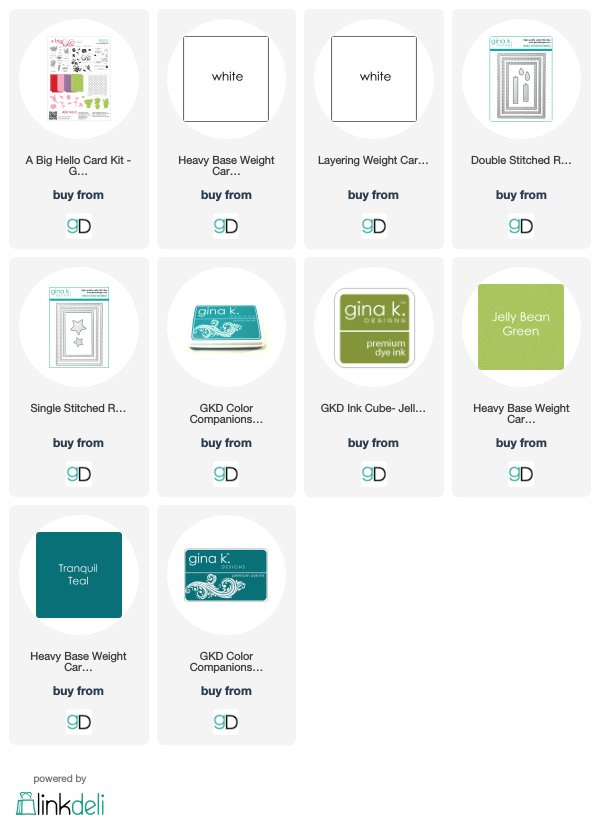 https://linkdeli.com/widget.js?1559654439292
This card was fun to create and I have a video on it as well! Doing some editing now. I did some masking on this one! Here is a video I am popping in here so you can how it is masked and colored! ❤
I Colored the images with Copic Markers and the rest of the items used are here: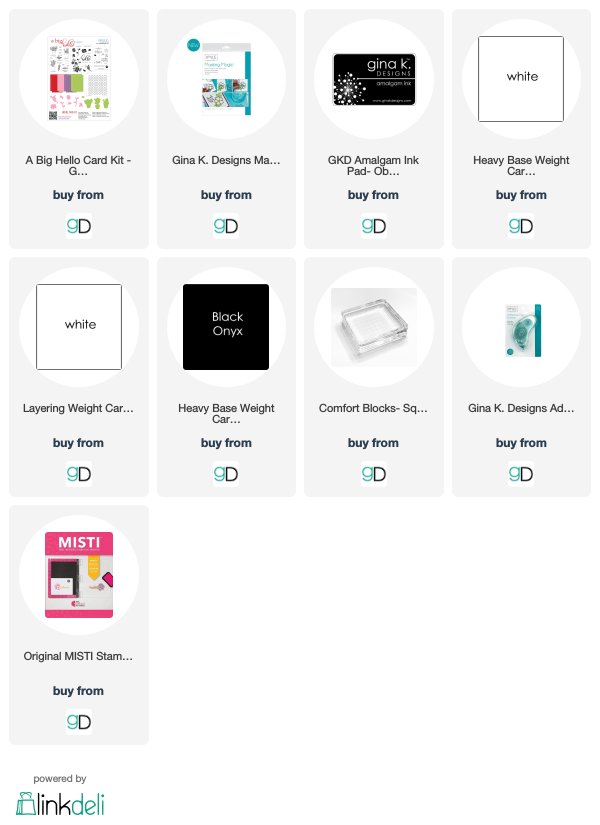 https://linkdeli.com/widget.js?1559654439292
The Last card from me today is this fun Gal-entines card for a girlfriend of mine! ❤ I use the Stencil from the kit to create a soft heart background and I just love the little envelope in this sets too! ❤
Here are all the ingredients for this card!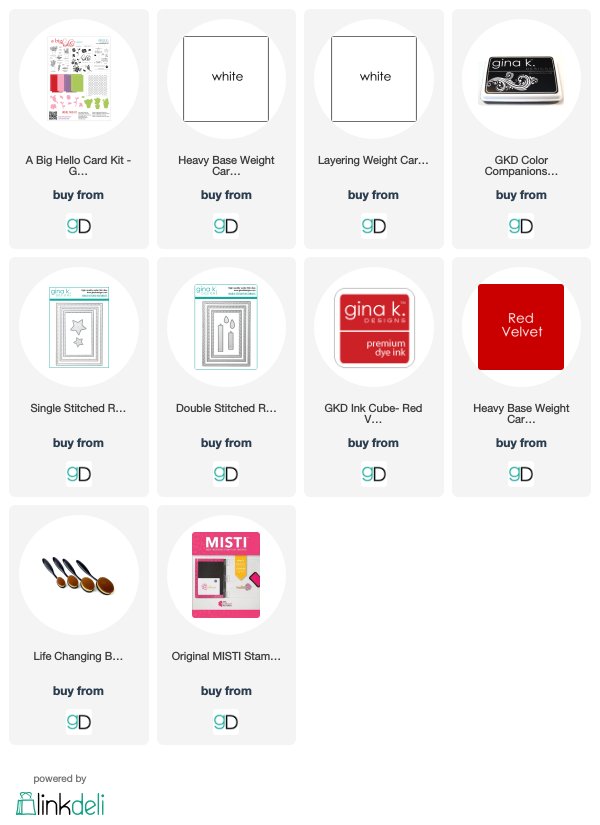 Now!!!! Are You Ready for More Inspiration? Up Next is Lisa Hetrick!!! There is a lot of Inspiration ahead! If you need to see the full hop list You can Click > Gina K. Designs. If you need to shop you can click here> Gina K. Designs Have a Great day and I hope you take a little time to get Inky! ❤